More About Bruce The Technologist
The Mathematics & Technology Educator
Milton Beresford Francis, aka Bruce by my parents (now deceased) and three siblings (two brothers and one sister), is the seventh and last child for my parents, with three deceased brothers each of whom did not survive to see their first birthday. Having loss her last three sons, my mother was shocked in disbelief when told by the doctor that she was pregnant with me. She gave birth to me on April 12 at the
Victoria Jubilee Hospital
, the main maternity hospital in
Kingston, Jamaica
. Within the first three months of my life, I was going to join my three deceased brothers when I had a sudden attack of pneumonia, the disease that took two of my brothers' life. My sister, who died on December 25, 2008 (our mom's birthday), and who was the eldest sibling at the age of 15 then, would not have it, so she used her mouth to cover my nose and suck all the cold that was suffocating me. She and my mom then took me to the hospital where the doctors hailed her as a hero for saving my life. I was eternally grateful to her, and my last gift to her was to undertake most of her funeral expenses, and burying her on January 24, 2009 in the family plot in Jamaica, West Indies. Queenie, as she was affectionately known, may her soul R.I.P. until we meet again.
Growing Up and living in Jamaica, West Indies
Growing up in Jones Town, an inner city poverty-stricken community of Kingston, I attended the All Saints Infant (Basic) School at the age of three, before moving on to All Saints Primary School (later became known as All Saints All-Age School) at age 6. Having earned my primary (elementary) education in five years, instead of the expected six, I gained entry to high school having being successful in the highly competitive Common Entrance Examination for Grade 6 students. This examination took me to one of Jamaica's prestigious all boys' high school called
Kingston College
(KC). After leaving high school successfully at the age of 18, the government of the day recruited me in its National Youth Service Program where I was placed in the education system as an assistant teacher. I assisted a mathematics teacher in a high school, teaching Grades 10 and 11 mathematics to students who were either my age or older. The teacher observed me closely, and at the end of the year encouraged me to become a teacher. Two years after her encouragement, at the age of 20, I attended
Church Teachers' College
in Mandeville, Jamaica, for three years, where I specialized in the teaching of Mathematics and General Science to high school students. Before graduating from college in June, my mother passed away in April, which had a devastating effect on me. However, I was able to recover and received my first job as a College Trained Teacher in the September after graduation at Ardenne, a prominent high school in the Kingston metropolitan area. I taught mathematics at that school for two years before transferring to
St. Andrew Technical
, prominent technical high school in the same area. Having gained five years of teaching experience at that school coupled with four years of advising students in a business entrepreneural club sponsored by the
Jamaica Chamber of Commerce
at the school, I decided to further my education at the University of the West Indies, where I did a two-year certificate in Business Studies followed by a one-year Diploma in Education in the Teaching of Mathematics.I was then employed by my high school alma mater, KC, to teach mathematics at both the lower and advanced levels. While teaching here, I continued my studies part-time at the university where I did a three-year undergraduate business degree specializing in management studies. After obtaining this degree, the Chamber of Commerce employed me as the National Director for this Business Entrepreneural Club that they administered in high schools. I spent four years with them, while continuing my university education doing a graduate degree in business administration, popularly known as the MBA. I left the Chamber to return directly to the education system where I was offered a position as a Vice Principal at Meadowbrook, another prominent high school, again in the Kingston metropole. I stayed in this position for two years before migrating to the United States of America to work with the New York City Department of Education (formerly the Board of Education).I have been working in the NYC Public School System for seven years, where I teach mathematics in high school to Grades 10, 11 and 12.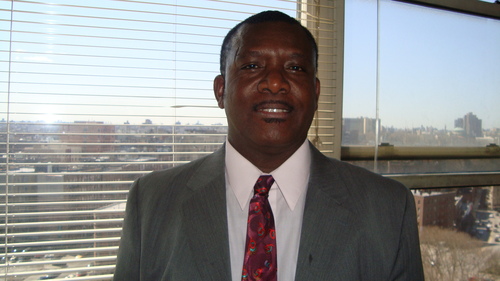 Some of my projects
To Contact me Please click on My Contact link
My Favorite Web link